Sale!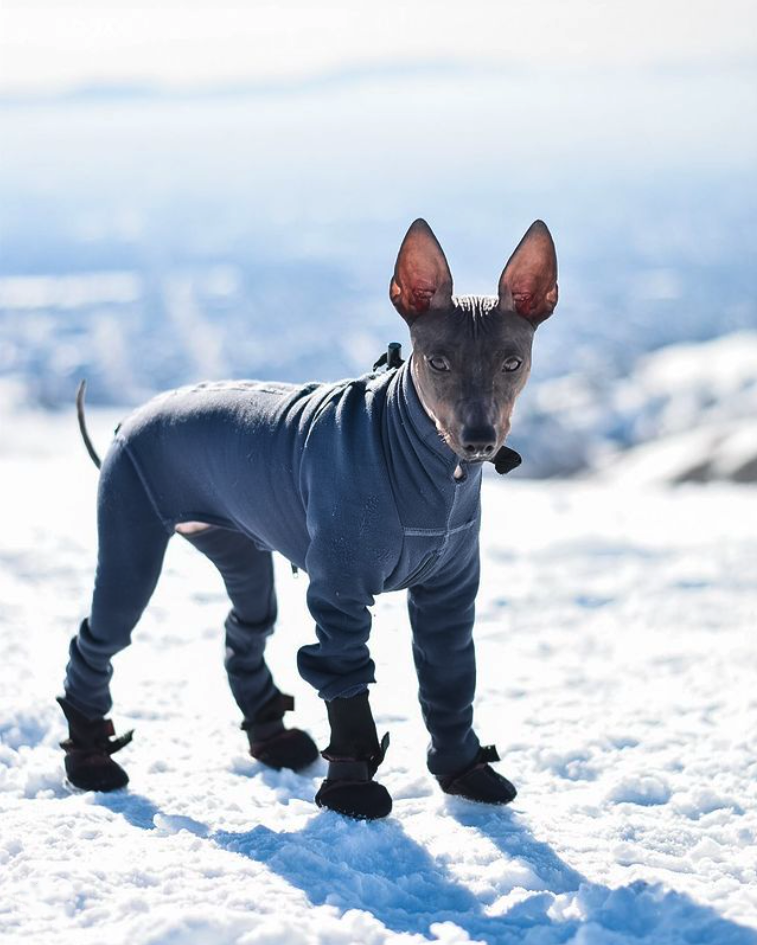 Nearly New Arctic Fleece Bodysuit
$86.80 – $95.60 (USD)
NEARLY NEW SALE *Excluded from other promotions*
We never sell a suit AS NEW that's been tried on a pup before, but that doesn't mean we can't find a good home for them!
Our Nearly New Bodysuits have been returned or have been tried on once (for photoshoots, sizing comparisons, etc). These suits have been fully inspected and are still covered under our Lifetime Manufacturer's Warranty.  So your Nearly New Bodysuit might have a hair here or there, but there's no sign of wear and tear.
We recommend this for
Arctic Fleece Bodysuit
Whether you want your pup to stay warm at night or during their frigid winter walks, our Arctic Fleece Bodysuit has a soft microfleece interior and water-resistant exterior to help protect them all winter long. Our four-way stretch material allows your pup to move freely so they can have plenty of fun in the snow and cold weather with significantly less painful snowballs or wet fur. With our easy to put on and take off design, our Arctic Fleece Bodysuit will stay in place on the most active dogs and the unisex design allows them to conveniently go to the bathroom without having to unzip or remove the suit.
Made in the US with pawsitive vibes. 
Our Arctic Fleece Bodysuit can help with:
Warmth 

Snow & rain protection 

Arthritis pain relief

Mud & debris protection 

Anxiety relief 

Shedding control 

Minimizes ticks, burrs & stickers

Injury, rash & wound protection
We use Polartec Power Stretch Fleece (base material) with Polartec Windbloc (weatherproof technology) to make our Arctic Fleece Bodysuits.
Learn more about Polartec Power Stretch Fleece
The Size
To ensure your pup gets the right size the first time, there are a few measurements we'll need:
Top Line – starts between your pup's shoulder blades and ends at the base of their tail
Girth – the deepest part around your pup's chest just behind their front legs
Sometimes, pups can fit into two sizes based on their measurements. Contact us at (888)833-5959 and we'll help you figure out the best size recommendation!
Share your thoughts!
Let us know what you think...